Over the Christmas season there have been a wide variety of events ranging from various family focused times, such as the Christingle evening and the family Carol service which were full of activity to the quiet contemplative midnight service. Something for everybody.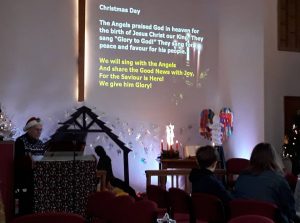 Christmas Morning Service with a bring and show session of presents recieved and indoor fireworks with the Advent candles.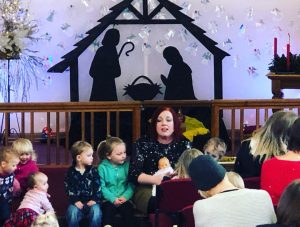 Telling the Christmas story to the children.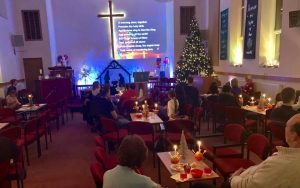 Christingle service
Family Carols