Corona virus update. Following advice from the Government and the Methodist Church all of our mid week meetings have been cancelled till further notice.
Junior Church
At present there is no Junior Church, the Treasure Seekers team have produced some online materials – see our home page for this. There is some provision for families with children at the Sunday morning service.
Meets each Sunday, except when the whole Church Family worships together.
Age-related learning is offered in small groups with a variety of enjoyable activities, for those of school age.
A crèche can also be available if requested.
All those working with children and young people have clear DBS certificates, as required (see Safeguarding page). Please contact a member of the Church Team for more information.
Pushchair Club
For babies, toddlers, and pre-schoolers and their parents, minders or grandparents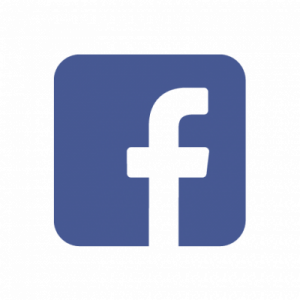 The Box
We've moved on, and there's always something for 13's to 17's to explore in "The Box".
We meet each Thursday evening between 6.45pm and 8.15pm.
Tuck shop, games & fun stuff, crafts & cooking, activities & talk's, advice & events.
For more info please contact Kirsty Deary on 07812 511629

3Generate is an action-packed and inspiring weekend for hearing the voice of children and young people across the Methodist Church, focussing on fun, faith and friends. To see what happens visit our YouTube channel – 3GenerateTV
The calling of the Methodist Church is to respond to the gospel of God's love in Christ and to live out its discipleship in worship and mission. In response to this, each year a 3Generate manifesto is produced, based on the conversations that took place and expressing the views, concerns and aspirations of the children and young people who attended.
The 2019 manifesto, created from feedback gathered across all the venues and age streams at 3Generate 2018, can be downloaded here manifesto-a4-2019
Other youth activities are available nearby in the Sprowston area…
For example, the Sprowton Youth Cafe for 13 to 18 years, supported by SYEP, at St Cuthberts Church Centre (near the roundabout): every Tuesday evening, 7pm till 9pm.

We regret to say that the 4th Norwich Company which used to meet on our premises has closed down
To find our more about the Boys' Brigade in general visit http://www.boys-brigade.org.uk/
Messy Church
Messy Church enables people of all ages to belong to Christ together with the church. It's a way of being church which is particularly suited to families, but welcoming to all.
You can expect:
A warm welcome
Different hands-on activities with a Bible theme
A short celebration with a story, songs and prayers
A meal together
It's different each time
For dates see the

events diary
"This is not church for children. It's church for church. It's church for everyone… I want to encourage you to never be bound by the way we've always done it… it's a circle of all ages meeting together to engage in who God is in a way that works for them." Archbishop Justin Welby